Course Aim
Our one day Negotiation and Influencing Skills Training Course in will provide you with lots of tips and ideas to help you effectively negotiate outcomes and influence others to come around to your way of thinking.

You will find out how to prepare to negotiate and influence effectively, then use a simple structure to present your ideas in a compelling and engaging way. Learn how to overcome resistance and barriers to your ideas.

This Negotiation and Influencing Skills Training Course will introduce you to the skills, behaviours and tactics necessary to achieve all of the above.

Course Objectives
By attending this Negotiation and Influencing Skills Training Course you will be able to:
Demonstrate an increased understanding and awareness of what negotiation and influencing is
Identify through group and individual activities the skills knowledge and understanding necessary to be an effective negotiator whilst developing your own negotiating skills
Understand the skills required to Influence effectively to bring people around to your way of thinking
Develop general strategies for successful negotiation and influencing
Produce win-win resolutions for all parties
Identify your own negotiation and influencing style and its potential strengths and weaknesses
Negotiation and Influencing Skills Tip
Work out the price you want and your walk away price so you know your zone of possible agreement
Course Content
Here's what we cover in our Negotiation and Influencing Skills training course in
What is Negotiation and Influencing?
An introduction to what negotiation and influencing is and the main differences between them.
Preparing to Negotiate and Influence
What to do before you go into a negotiation
Determining your walk away point
Understanding the best approach for the people you will be negotiating with
Preparations required to Influence
Making Your Proposal
How to structure your proposal to ensure you sell the benefits
How to counter proposals from the other party
Body language and tone of voice when negotiating
How to bring people around to your way of thinking
Debating
Getting to an agreement that satisfies both parties
Being assertive during the process
Bargaining
What to consider when making concessions on your part to get an agreement
How to counteract arguments
How to get to a closing point
Closing
How to close the negotiation and ensure the relationship stays in tact
How to walk away
Being a Mediator
Using the learning from the session to deal with conflict and act as a mediator.
When you have this course delivered in-house, the content above can be tweaked and changed to ensure the course meets your specific needs.
Accreditation
Our Negotiation and Influencing Skills training course in is accredited by the CPD Standards Office. This demonstrates our commitment to quality and industry best practices and you can be sure that the course you receive has been assessed to ensure it meets its objectives.

This course equates to 6.8 hours of CPD. After completing the course you will receive your CPD certificate and learning path document as record of your attendance.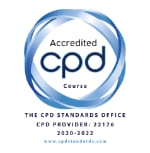 Download the Course Brochure
Download a copy of our Negotiation and Influencing training course brochure below.
Who Delivers Your Negotiation and Influencing Skills Training Courses?
Our Negotiation and Influencing Skills courses are delivered by our friendly and highly experienced trainers. We live and breathe what we talk about in these sessions as we use most of the tools and techniques ourselves on a daily bases and bring this real-world experience into the session and the examples that we use.
What is the Difference Between Negotiating and Influencing?
The idea behind Negotiation is coming to an agreement or solution with another person or a group of people to come to a solution that is suitable for all parties involved.

Influencing differs in that it is about bringing people around to your way of thinking. It can be used alongside Negotiation effectively to get to a win-win outcome.
Why Would I Need to Negotiate or Influence?
Businesses today are always looking for ways to improve their bottom line and individuals looking to save money.  An extremely effective way of achieving this is having the ability to Negotiate effectively and influence others.
Negotiation is fast becoming one of the most needed management skills of today's businesses, and done effectively can save business £1000's through effective contract negotiations, negotiating with suppliers or negotiating with peers or colleagues.
Why Does Negotiation and Influencing Sit in the Same Course?
While the 2 approaches lead to different outcomes, there is a lot of cross-over in the skillset. They also compliment each other really well. Knowing how to use one approach can be hugely beneficial to the other.
Do You Have Any Negotiation and Influencing Skills Articles I Can Read?
Yes. We have lots of articles about communication in the
negotiation section of our blog
and the
influencing section of our blog
Our Negotiation and Influencing Skills training course is delivered in-person at venues across the UK. We deliver the course in Belfast, Birmingham, Bristol, Cardiff, Chelmsford, Edinburgh, Glasgow, Leeds, Leicester, Liverpool, London, Manchester, Milton Keynes, Newcastle, Norwich, Nottingham, Reading, Sheffield and Southampton.

The cost of our in-person courses includes delegate materials, refreshments throughout the day and lunch.

Our Online Negotiation and Influencing Skills course is an interactive live virtual course. The content remains the same but the delivery and approach has been re-imagined for the virtual environment. Our online training courses are delivered by Zoom.

We can also deliver this Negotiation and Influencing Skills training course just for your organisation. We can do this in-person at your office or a location of your choice or as a live virtual training course. We can deliver this via Zoom, Teams, Webex or any other platform that you are currently using and comfortable with.
Here are the most recent reviews that have been left for our Negotiation and Influencing Skills Training Course. If you would like to see more detailed reviews then please get in touch and we can pull some data from our course evaluations together for you.