Course Aim
This time management training course in will raise your awareness of where your time goes and provide the necessary skills and strategies that you can employ every day to manage time more effectively.

The course will provide you with an understanding of the link between behaviour and poor time management, and also provide you with the skills necessary to delegate effectively and be more assertive towards those who constantly demand our time.

By the end of this time management course you will know how to work in a more efficient and productive, be able to delegate effectively and be more assertive towards those who constantly demand your time.

Course Objectives
By attending this time management course you will:
Understand the you we think about time and how it affects the way we manage ourselves
Know how to jump-start procrastination and become more self-motivated to do tasks
Describe a range of techniques associated with managing yourself around time and when each should be used
Be able to identify your personal time-wasters and how to remove them your everyday work
Be able to prioritise your tasks and workload to ensure you are working on the right things
Be confident in managing other people expectations and saying no when required
Describe a range of tools and models that will support the way your plan your days and how these can be used to influence others.
Know how to apply the techniques in a range of different settings i.e. working from home or in the office
Time Management Tip
Double the amount of time you think a task will take. This allows you time to overrun if necessary without creating a domino effect on the rest of your day and allows you to fit in unexpected tasks if this extra time is not needed.
Course Content
Here's what we cover in our time management training course in
Why Manage Time?
What is Time Management and the benefits of being able to manage time more effectively
How good are you at managing your time now?
Where does time go?
Understand what and who takes up your time
Identifying time wasters and how to eliminate them
Change the way we think
Understanding how our own beliefs and behaviours impact on our ability to manage time
Taking a different view of the tasks that we dislike like doing to ensure they do get done
Procrastination
What is procrastination and why do we do it?
What can we do to jump start procrastination
Dealing with Over Commitment
Planning more effectively to make more time available
Having the confidence to say no
How being more assertive will help
Prioritisation
Identifying which tasks you should be working on
Using techniques to prioritise tasks
Managing others expectations
When you bring this course in-house, the content above can be tweaked and changed to meet the needs of your team.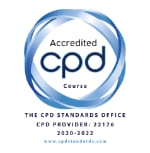 Who Delivers Your Training Courses?
Our courses are delivered by our friendly and highly experienced trainers. We live and breathe what we talk about in these sessions as we use most of the tools and techniques ourselves on a daily bases and bring this real-world experience into the session and the examples that we use.
Will I Have More Time After Attending the Course?
The course itself won't instantly fix your high workload or the feeling of stress or anxiety that you are feeling about how much you have to do. What it will do is provide you with the right guidance, tools and techniques that you can put into place to help with this.

Providing you put the work in after the course to implement all of this then, yes, you should find that you have more time.
Time Management is a collection of skills and behaviours that, when used altogether, allow us to become more productive, efficient and effective.

The term time management is actually a misnomer - you can't manage time. Time management helps us to become better at managing ourselves around the time that we have available
Does the Course Come With a Time Management System?
We are not offering a time management system. What the course will do is provide you with the right tools, techniques and approaches to build your own system that works for you.
Do You Have Any Articles I Can Read?
Yes. We have lots of articles about time management in the time management section of our blog.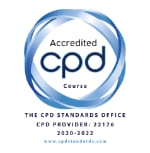 Our training course is accredited by the CPD Standards Office. This demonstrates our commitment to quality and industry best practices and you can be sure that the course you receive has been assessed to ensure it meets its objectives.
This course equates to
6
hours of CPD. After completing the course you will receive your CPD certificate and learning path document as record of your attendance.
Here are the most recent reviews that have been left for our Time Management Training Course. If you would like to see more detailed reviews then please get in touch and we can pull some data from our course evaluations together for you.