What Would You Like to Know?
Revolution Learning and Development Ltd is a training provider based in Colchester Essex. We operate across the UK, Ireland and the rest of Europe.
We believe that training and development services should be affordable and available to everyone.
We believe that training and development is important and should be central to any business. We know it's tough, budgets are tight and training may be the last thing on the agenda. But we believe that because things are tough, training and development is important.
We believe that when you invest in training and development, either for yourself or for your business, you should get a return on your investment. You should ensure that you get what you need and not what we think you need. We think that training and development should be meaningful to you and that when you choose to invest in development you get new skills and the know how to go away and implement them.
These are the principles that our business has been built on. You can learn more about what we believe in by taking a look under the next tab.
Since our business started in 2008, we have always believed in these things. Our Managing Director has always, and continues to instil these beliefs into our business and our people.
This is why we have seen steady, controlled growth in our business. We haven't outgrown our shoes too quickly, instead opting to ensure that as we grow, our processes grow with us. This allows us to ensure our beliefs and values are always entwined in every interaction we have with you, our valued clients.
We use all of our experience in training and development to deliver down to earth, fun and engaging training and development solutions. We take pride in what we do and select the people carefully who deliver these solutions to you.
We don't do 'sheep dip', we don't just 'tick the box', we offer a full-on service that delivers to the needs that you set us. We don't over-egg everything, instead, we choose to focus on the needs in hand and develop solutions that meet these needs.
Like what we're about? Then talk to us now for a free initial consultation. Our details are on the contact us page.
We want you to fully understand what you get from us when you choose to work with us. That's why we have created our values, philosophy and a list of promises to you.
These aim to provide you with an idea of what we are all about, how we operate, what we believe in and the type of service you will receive from us.
Our Values
We've created 6 clear values and these should be seen in everything we do. Whether it's the way we work internally or when we work with you our clients. Our values are:
We'll put our clients first
We'll make the right decisions
We'll communicate with honesty
Here's what they mean:
We'll put our clients first – Our clients are our business. We wouldn't exist without them. For that reason, we'll always put our clients first and every decision we make will be with our clients in mind.
We'll create for today – We will ensure that the deisgn of all our learning is fit for today – using ideas and skills that are relevant for today, not 1974. We'll listen to and learn from feedback to get better every day.
We'll work as one team – We will work together as a team to ensure that our business objectives are achieved as well as, and more importantly, our clients objectives are achieved.
We'll inspire each other – We'll do all we can to ensure our team is happy, to ensure that they get the best training opportunities and we'll help and support each other. We'll also do the same for our clients and delegates.
We'll make the right decisions – We'll make the tough decisions when we need to and communicate our reasons for those decisions. We won't hide behind anything and take ownership if a decision turns out to be the wrong one.
We'll communicate with honesty – We'll be up front and honest with each other and our clients. We'll make the reasons behind decisions visible to help with understanding.
Our Promise
When you choose to work with Revolution Learning and Development, we promise that we will:
Provide a high standard of training at very competitive prices. We won't reduce the quality of our product even if we choose to reduce the price
Ensure that every trainer in our business is friendly, professional, passionate about learning and highly experienced in their field
Create fun training environments that are inclusive and promote learning
Only deliver our open training courses in comfortable venues that are centrally located and easily accessible
Find out as much about your individual and businesses training and development needs – even on open training courses and where possible shape sessions to address those needs
Limit the number of spaces on open workshops to allow individual attention
Find out as much as we can about your business before delivering any in-house training course and use this knowledge to provide a course that is aligned to your business
Communicate clearly, efficiently and with honesty every time you interact with us
Our Mission
'To make fun, engaging and affordable training and development available to everyone'
We do this by ensuring that we offer a huge calendar of Open Training Courses available across the country. We want to be where you are. We ensure that our prices don't break the bank and that you don't have to pay a fortune to travel.
We also have a large network of Associate Trainers across the country. We trust these people to deliver a service that matches our own vision and values.
We've met them all, we've assessed them all and will continue to do this to ensure that our promises to you are met – every time.
Having a network of people across the country means we can deliver in-house courses and provide training and development consultancy at very competitive rates. That's because we don't have the expense of providing hotels and paying huge travel bills. Our trainers are local to you.
Fun and engagement is added to everything we do, from our marketing to our training courses.
What We Believe In
We believe that people should not be taught, they should be guided. We were taught at school, we are adults now and should be allowed to develop our own ideas. That's why we encourage engagement in every session.
We believe that learning should be fun, regardless of the subject. We inject fun into everything and our people have been selected on their ability to do this, as well as being knowledgeable in their subject area.
We believe that training solutions should be affordable. We ensure our prices are competitive at all times.
We believe we should deliver what people need, not what we think they need.
We work closely with people to understand what difference they are trying to make through training solutions. We develop our solutions to bridge those gaps to ensure you get real value for money.
We believe that training isn't a tick box exercise. We ensure that delegates have a clear action plan when they leave us, ensuring they can put their learning into action.
With so many training providers to choose from, we wanted to give you a few reasons why we believe Revolution Learning and Development Ltd should be your choice of provider:
High-Quality Training Solutions at Competitive Prices – Making budgeting easier and allowing a better return on your investment
Recommended by Our Clients – Our existing clients are happy to recommend us to other businesses
Financially Stable – Our business is in good shape
Experienced Trainers across the Country – We've got a trainer, with the right skills, the right knowledge and right experience near you. And if for some reason they are not available, we won't penalise you financially for having someone travel a little further to get to you
Clear Pricing – We only quote on an all-inclusive daily rate. You'll know exactly what you have to pay with no hidden extras. Our pricing for open training courses is clear throughout our site
Fun, Engaging and Down to Earth – Yes, we've banned PowerPoint (unless we absolutely need it). Our trainers use a facilitated approach that involves and engages everyone. We ensure our courses are enjoyable, fun and engaging but also interesting and useful
Creative Solutions – We've got some very creative ways of getting messages across. Some that make you think, some that make you wonder, some that make you work hard. All of which are fun
We Live by Our Promises – We have published our list of promises and commitments and we live and work by these
Revolution Learning and Development Ltd prides itself on the work we do.  We are committed to delivering high quality but cost effective training and development solutions.  We always try to do things right.
We deliver training to thousands of delegates per year through our open training courses.
Feedback from our delegates tells us that over 98% of them would recommend our training courses to others.
We also run a number of on-site/in-house courses for business across the UK, Ireland and rest of Europe. If Revolution Learning and Development can help your business, then get in touch to talk to us now.
We've delivered courses to some of the biggest names in business. We're also just as proud of the work we've done with smaller and medium sized businesses too.
The list is too large to add to our site, plus we'd like to let you know what businesses we've worked with in your sector. If you would like some examples then just get in touch and we'll be happy to provide those for you.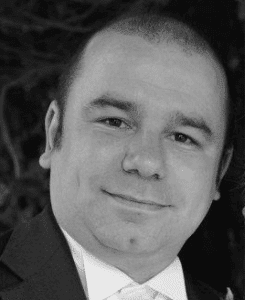 David
Managing Director
David has worked in the training and development sector for over 16 years and started up Revolution Learning and Development in 2009.
David acts first and foremost as an account manager and consultant, working with clients to understand training needs, develop bespoke solutions and producing quotes and proposals.
You'll also find David delivering some of our solutions. David delivers management and leadership training, communication and customer service and sales skills training.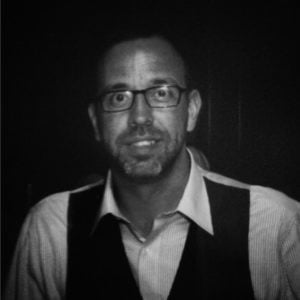 Andrew
Learning and Development Consultant
Andrew has worked with Revolution Learning and Development since we started.
Andrew is a learning and development professional who has significant experience of delivering a range of HRD solutions and has worked with major worldwide clients to deliver performance improvement and cultural change.
Andrew works as a consultant on many of our larger projects and you'll also find him delivering many of our management and leadership training courses, commercial courses and sales and customer service courses.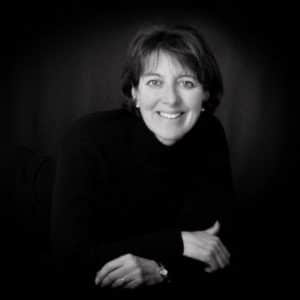 Lynne
Learning and Development Consultant
Lynne has worked with Revolution Learning and Development since we started.
Lynne is an experienced and enthusiastic Trainer, Coach and Facilitator who draws on her successful career as a Leader, Manager and Buyer to create interesting and dynamic courses and workshops.
She has extensive experience gained in UK and Global business markets both in the Public and Private Sectors. She has trained for Walmart, NHS, DWP, Kier Construction, British Airways Engineering, and many more. You'll find Lynne delivering our Negotiation Skills, Sales Skills, Leadership Skills and Communication Skills courses.
Lynne is qualified in Negotiation training by the Negotiation Training Academy, a Mary Portas Master Trainer and Worldhost The principles of Customer Service – Retail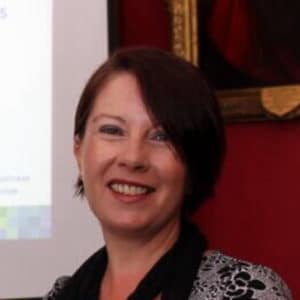 Rachel
Trainer
Rachel is a positive and proactive business development Trainer, Presenter, Project and Event Manager, with over 20 years of experience in business sectors such as education, retail, hospitality, tourism, financial services, care and the public sector.
You'll find Rachel delivering our Time Management, Leadership and People Management courses and courses falling under our communication skills and customer service categories.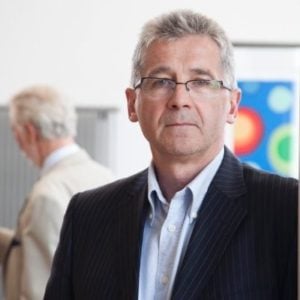 Stephen
Trainer
Stephen is an experienced Learning and Development professional with a passion for providing client led solutions that focus on clearly identified development needs and provide clear business benefits. With over 30 year's experience in a variety of Learning & Development and Business roles.
You'll find Stephen delivering courses from our Leadership and Management and Communication categories across Yorkshire.
You'll find Rachel delivering our Time Management, Leadership and People Management courses and courses falling under our communication skills and customer service categories.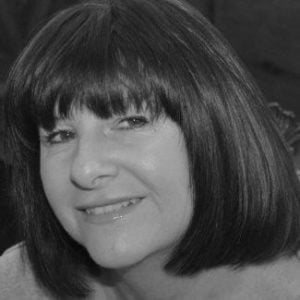 Fiona
Trainer
Fiona is a professional L&D and OD specialist, with a wealth of experience and knowledge in diagnosis, design, delivery and evaluation of leadership development and performance management programmes.
Fiona has trained, coached and managed diverse groups in a wide variety of disciplines within the public, private and charitable sectors.
She has excellent stakeholder management skills, is an inspirational leader and has a passion for performance improvement and people development at all levels.
You'll find Fiona delivering courses from our Leadership and Management category and customer service category.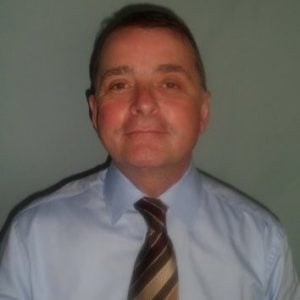 Allan
Trainer
Allan is am experienced trainer who specialises in management and leadership skills, communication, interpersonal skills and personal effectiveness courses.
You'll find Allan delivering these subjects across our open course schedule and to our clients in Scotland, Northern Ireland and the north of England.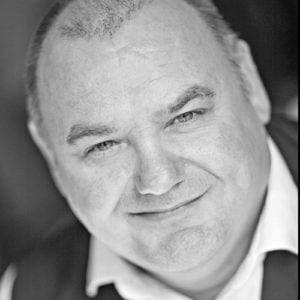 Ward
Trainer
Ward is a business psychologist and Principal Practitioner with the Association of Business Psychologists with extensive experience in the field of learning and development, helping organisations and individuals to maximise their potential. Ward has worked in Senior Learning & Development roles with various organisations including, Local Council, Mencap, Barnardo's, Sense, Marie Curie, Channel 4, 2 entertain, BBC Worldwide, Just Eat.
You'll find Ward delivering these subjects across our open course schedule and to our clients in Essex, Northern Ireland and the south of England.
Susan
Trainer
Susan is an inspirational Leadership, Sales and Customer experience trainer.
You'll find Susan delivering these subjects across our open course schedule and to our clients in Essex and across the South of the UK.
Tracy
Trainer
Tracy has a wealth of experience delivering a range of soft skills training courses.
You'll find Tracy delivering these subjects across our open course schedule and to our clients in Wales and across the South West of the UK.
In addition to our delivery team above, our team is supported by Jillian, our Learning and Development Administrator and Heather who is PA to the L&D team.